HydroXtreme Ultramale Kit
Sale price Price $649.99 Regular price
The Ultimate Choice for Pumping
Do you want to unlock the best possible pump results? If you're ready to maximise your gains, it's time to experience the power of Ultramale. Including the world's most powerful pump (HydroXtreme) and a full set of gains-boosting accessories, Ultramale is a single-stop collection giving you the absolute best of Bathmate.
Whatever size you are, there's an Ultramale Kit for you, with these kits suiting anyone from 1 to 9 inches when erect! It's time to start building real gains, with satisfaction (or a full refund) absolutely guaranteed!
What's In the Ultramale Kit?
HydroXtreme Pump Power
The most powerful penis pump anyone can legally sell, HydroXtreme means real satisfaction or a full refund - guaranteed.
In a 2020 survey, we found 92.9% of HydroXtreme-using respondents had better erections after just 2 months!
Advanced Pump Accessories
Maximise your gains with these exclusive accessories:
• HydroVibe: Shake up your pump sessions with the vibe power of two detachable vibrators!
• Shower Strap: For comfortable, hands-free workouts in the shower, just attach this strap!
• Bathmate Trim: Designed just for manscaping, this trimmer makes sure you get a perfect seal every time.
• Cleaning Kit: Keep your pump hygienic at all times with this cleaning brush and antibacterial spray!
The Best of Bathmate
Discover a new kind of thrill:
• Max Out: The world's only Jelqing serum - take your workout to an all-new level!
• Bathmate Control: This organic delay gel lets you last longer without missing out on any sensation.
• Power Rings: Want to stay harder for longer? Try this collection of stretchable cock rings!
• Ultramale Guide: Exclusively written for the Ultramale Kit, this book gives you everything you need to change your life.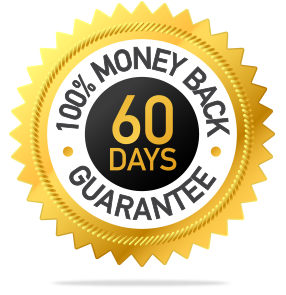 60 DAY MONEY-BACK GUARANTEE
It can be difficult to know whether to believe everything that's said about hydropumps. We think the best way to reassure you is to let you see the results for yourself. When you buy through this website, we offer a complete 60-day refund policy.
If you're not satisfied by how your Bathmate hydropump performs (though we're absolutely sure you will be), you can return it for a full refund, absolutely no questions asked. With users typically seeing great results after about a month of regular use, you'll have more than enough time to see the real effects of our penis pumps.
60 DAYS TO DECIDE

NO QUESTIONS ASKED

FULL MONEY REFUND
SIZE CALCULATOR


You have entered:
0"


in erect length
0"


in erect girth
BUYING FROM HYDROMAX
IMPROVE PENILE HEALTH
Boost Blood Flow, Health & Well-Being

Approved by Doctors, Clinically Tested

Improve your Erection Size and Hardness
HIGH QUALITY PRODUCT
Regular Use Improves Length, Girth and Hardness

60-Day No Questions Asked Returns

Free 2-Year Warranty on all Hydropumps
WORLDWIDE SHIPPING
Completely Free Delivery around the World

Discreet Labelling and Packaging

Dispatched From Worldwide Distribution Centres
SKIN SAFE MEDICAL GRADE MATERIALS
The safety of our customers is extremely important to us. All of our hydropumps are manufactured from specially selected phthalate free, skin-safe and medical grade materials, and each of our hydropump ranges has undergone a custom designed dermatological testing study from Aspen Clinical Research, a world-renowned specialist clinic. With our hydropumps all clinically proven safe for use on the genital area, you can be sure that real Bathmate penis pumps are completely safe to use. Our Hydromax accessories have separately been tested and certified safe to use.
SHARE YOUR EXPERIENCE
Do you have a Hydromax success story you'd like to share?
Tell us about it
SIGN-UP FOR EXCLUSIVE DEALS

Latest Offers, News and Updates
Tell Us About Your Hydromax Experience
Let us know about your experience with our products.
How We're Handling Covid-19
Understandably, a lot of people have asked how we're handling the current situation with Covid-19/ Coronavirus. I want to assure you that we're taking all reasonable precautions, going above and beyond current government recommendations, with many of our staff working from home.
We always work to maintain a large stockpile of our pumps and other products when possible, to minimise disruption in the case of events like this. All of our pumps are made inside our UK factory, where we're taking heightened safety & hygiene measures to ensure the safety of our staff and customers. We're following the situation, with regular meetings to stay on top of any developments.
As a personal message, I hope you're staying as safe as possible, wherever you are.
Close